TWG Audi provides dealer standard servicing ,mainteinance and parts on all Audi's
in the Peterborough area.
TWG Volkswagen provides servicing , Maintenance and Parts for all VW's in the Peterborough area.
TWG Mercedes provide dealer standard servicing , maintenance and parts for all Mercedes in the Peterborough area.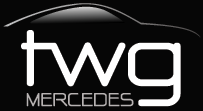 TWG BMW provide servicing ,maintainance and parts on all BMW's in the Peterborough area.
TWG Porsche provide servicing , Maintenance , Parts in the Peterborough area. You can also browse and buy Porsche cars for sale.
PORSCHE BMW MERCEDES VW AUDI VEHICLE SPECIALISTS
TWG Sports is truly the most comprehensive and independent Porsche, BMW and Mercedes service mechanical repair and maintenance in Cambridgeshire, Northamptonshire and Leicestershire. Expert mechanical repair and maintenance are the cornerstones of our business and combined with our Quality Control Scheme gives our customers 100% satisfaction. MOT and Car Servicing covering Peterborough Stamford Oakham Bourne Market Deeping Huntingdon Corby for your German car.
German Car Specialists Call 01733 332 911
No hidden costs

Low hourly rates

Qualified Staff

Full Dealer Diagnostics
25 years experience

Passionate about cars

1st time fix

We listen to your concerns
Cambridgeshire Lincolnshire Rutland Leicestershire Northamtonshire
Welcome to TWG Sport Peterborough, the best rated specialist for Porsche Bmw Mercedes Audi and VW.
We provide service repairs and maintenance on Porsche
BMW Mercedes Audi and Volkswagen cars. Our dealer trained staff provide a cost
effective solution for running your prestige car.
PORSCHE BMW MERCEDES
AUDI VW GARAGE IN
PETERBOROUGH

Porsche 997 in our Workshop